Do you know the lighting trends for 2022?
Lighting trends ranging from overhead pendants, elegant sculptural shapes and styles and bespoke fittings, these are just some of the lighting trends our experts have predicted will set the design world alight for 2022.
Lighting is an essential component to a successful design scheme yet is so much more important in wintertime, when the days are shorter and we spend far more time indoors than usual.
Thanks to the pandemic, our focus has been drawn into our homes and we're acutely aware of how important it is for our homes to be both comfortable and beautiful. So while everything – including lighting – needs to have a purpose, it also needs to look good.
LIGHTING TRENDS 2022
1. USE LIGHTING AS A DESIGN FOCAL POINT
2022 will see dining and living room ceiling lighting ideas becoming the focus of rooms rather than being merely functional. There will be elegant and extravagant light fittings coming through for every style, from contemporary to cottagecore,
Thoughtfully placed, cleverly designed and carefully crafted ceiling lights will transform rooms. Lighting will become a starting point for design rather than being left until last.
Don't be afraid to go bold with your ceiling lighting,larger spaces can take more daring pieces but don't shy away from unconventional light fittings in smaller spaces, especially if you dial back some other design elements.
2. MAKE A STATEMENT WITH SCULPTURAL LIGHTING
Table lamps with sculptural shapes and bold designs turn your lamps into pieces of art, providing interest even when the lamp is turned off.
Use pairs of lamps to accentuate a beautiful sideboard or console table, or frame a larger piece of furniture such as a sofa or bed.
Floor lamps are dutiful and elegant and can be placed next to an armchair or sofa to create a comfortable reading spot. Or light up that dark, forgotten corner of your hallway with a statement design to breathe new life into your home.
3. OPT FOR ARTFUL CEILING LIGHTS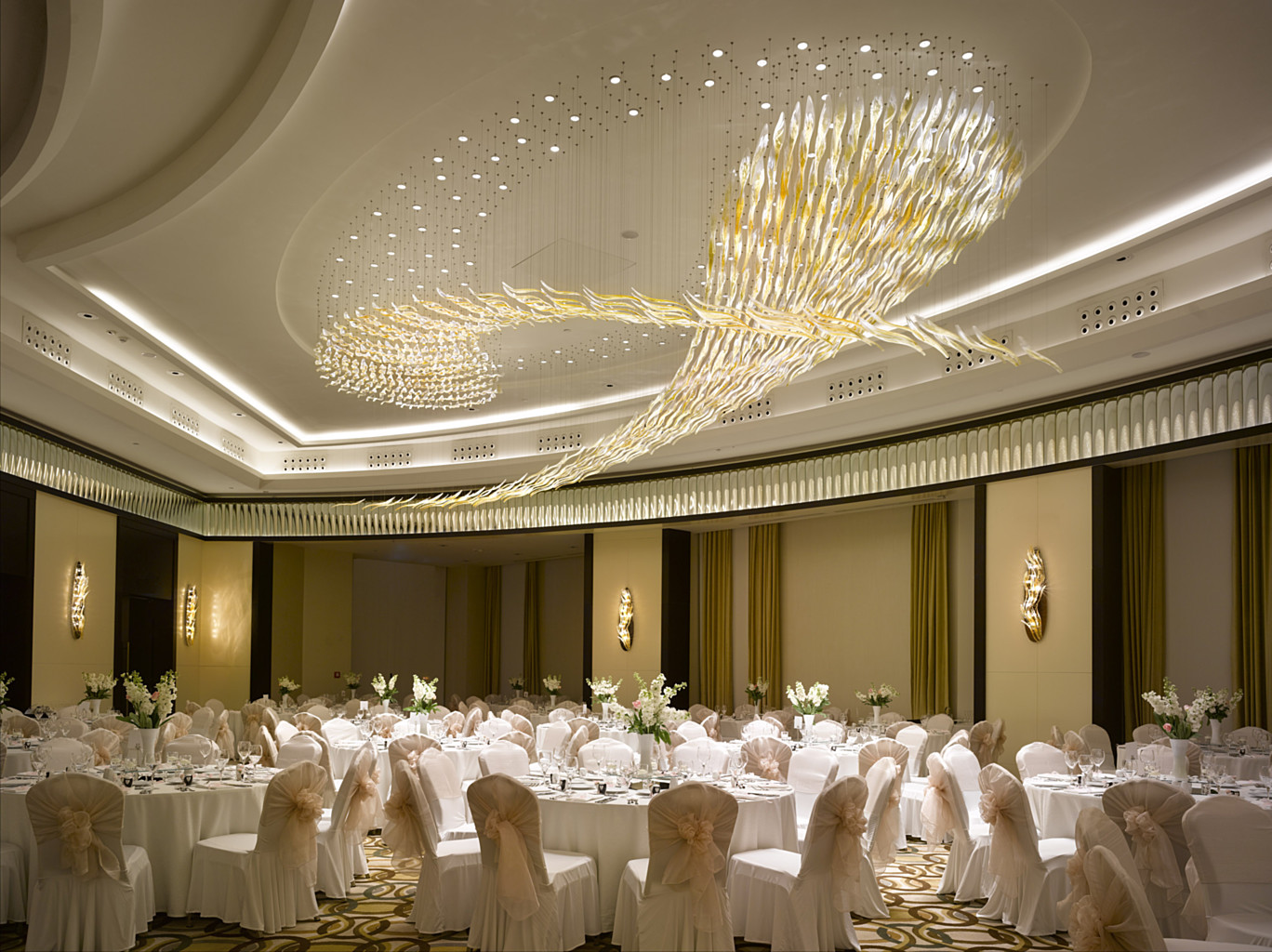 You don't light for the light, you light for shadows.As the darker evenings draw in, it's time to look for new ways of lighting the corners of our homes that have become accustomed to the lingering sunlight of the warmer months.
Artful ceiling lights and thoughtfully placed lamps can transform a room into a cozy sanctuary in which to hibernate through the winter. Ceiling lights create a focal point in a space, while metallic details will reflect and bounce the light around the room to dazzling effect.
4. GO FOR BOLD STATEMENT PIECES
Choose bold designs featuring sculptural shapes, interesting texture or colored glass to make as style statement, even when the light is switched off.
Think of your lamp as an art piece or sculpture, like a design-led finishing touch. A light is a good way to throw surprise in a room, to merge modern with traditional.
5. TAKE A SYMMETRICAL APPROACH
Symmetry is an interior design trick used to create smart-looking rooms – and it's perfect for lighting trends.
For a classic look, try taking a symmetrical approach to lighting. A great way to achieve this is to place two lamps either side of a mirror or a piece of art. The resulting aesthetic is one of well-distributed elegance.
6. LIGHT UP YOUR SPACE WITH COLOR
Color is back in a big way for lighting trends in 2022. For a colorful look, follow your well-honed eye for cleverly mixing unexpected yet uplifting hues and folk art patterns, which embrace pairings and mismatched bases.
7. INCREASE YOUR INTEREST IN BEDROOM LIGHTING
With the trend for spaces to relax and unwind in becoming more prominent and important in interiors post-pandemic, ambience is key with lighting playing a crucial role in helping to set the mood and surrounding atmosphere.
To this end, lighting for bedrooms is taking a more important role, with eye-catching central pendants a focal point in themselves, even unlit, and shapely bedside lamps creating the perfect, low-lit atmosphere.
Any further information you need,please feel free to contact us:+86 13925808607,wechat and whatsapp are the same number.As we are a factory,please feel free to send us your customize design.